About hrmforce
As a leading provider of HRM software, we help organizations operate more efficiently by creating new ways of working and new partnerships. Because we are entrepreneurs ourselves, we support our customers to grow their organizations by encouraging collaboration and building long-term relationships. Together, we can be socially responsible. We are active in several countries. Our local distributors can put you in direct contact with hrmforce. In addition, there is a global support team in the highlighted countries below.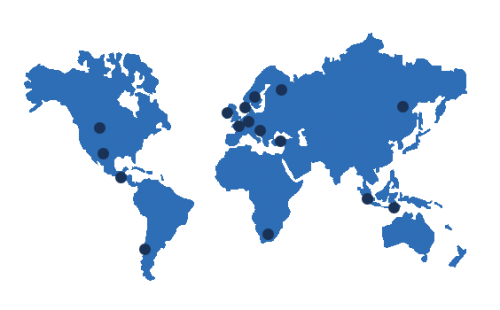 Providing software for HRM
We serve businesses with information technology by delivering sophisticated assessments, HRM solutions and high quality services.